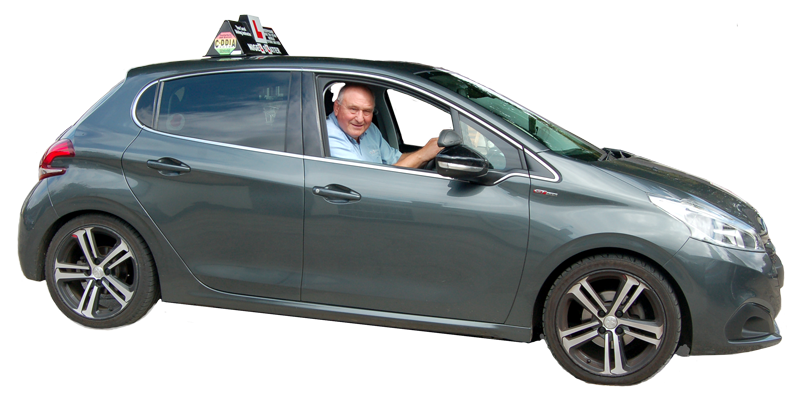 Teaching safe driving for life
Nigel qualified as a Driving and Vehicle Standards Agency (DVSA) Approved Driving Instructor (ADI) in November 2006 after completing the rigorous 3 stage qualifying tests - theory, driving & instructional ability.
He also worked as a trainee for two 6 month periods, gaining valuable experience in teaching people not only to drive and pass their test but to drive safely - for life.
Since qualifying as an Approved Driving Instructor, Nigel has successfully instructed over 500 candidates through their test with minimal faults. He has a first time pass rate of 82% is far greater than the national average of 49%.
Nigel also offers Pass Plus post test training. A must for young and inexperienced drivers.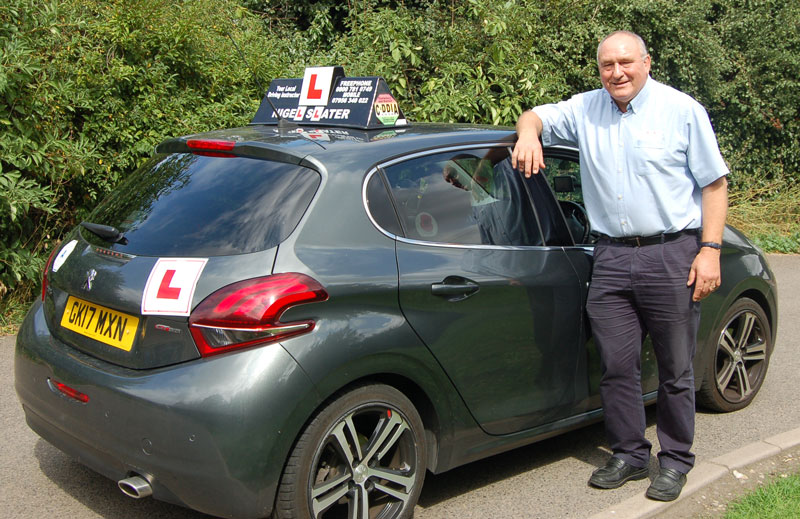 Your first lesson is free when booking
10

lessons or more
Nigel Slater is a friendly, confident Driving Instructor with a sense of humour who will put you at ease the moment you get in the car for your first lesson.
Based in Lympe, Kent but offering instruction in Folkestone, Hythe, Dymchurch, Sellindge, Hastingleigh, Wye and Ashford, Nigel has a wealth of experience teaching all ages to drive and getting people out on the road and enjoying their driving.
He will pick up pupils from home, work or college and offers professional quality teaching. He gives an initial assessment and also provides mock tests.
Additionally he offers offers individual & intensive courses and provides post-test & motorway training.
Save money and get driving sooner by booking an earlier driving test!
Frustrated by far-off test dates?
Driving Test Genie constantly looks for tests and contacts you as soon as an appropriate one becomes available.
Try it today - it is just a simple 3 Step Process.
Book your driving test
Book your driving test with DVSA for £62.
If you have already booked it you can move straight on to step 2.
Sign up
Register on the website and provide your Driving Licence number, Application Reference number or Theory certificate number.
Download the app
Download and install the free Android or iOS app on your smartphone or tablet to receive notifications of any cancellations.
Now sit back and wait for Driving Test Genie's cancellation system to find a time and date convenient for you!
"I am very passionate about this industry and regularly check my own continuing professional development, (CPD) attending ADI meetings and training courses. I am Criminal Records Bureau checked as an ADI.
My lessons are fun as well as being safe and over 90% of my work is gained from recommendations."
Did You Know?
That the law changed in January 2022 and car and trailer driving tests are no longer required in order to tow a caravan or trailer.
Category B drivers can now tow a car and trailer combination of up to 7 tonnes. Please check that your vehicle is capable of towing heavier trailers.
If you would like trailer training, Nigel Slater provides training for novice towers.
It is a certificated course that covers vehicle and trailer checks, incoupling and recoupling, reversing and towing road craft.
Find out more
Nigel Slater has a first time pass rate of 82%
Far greater than the national average of 49%.
What Nigel Offers
Nigel Slater, your local Driving Instructor, is based in Kent and offers professional driving instruction for beginners as well as B+E Car & Trailer Training in Canterbury and surrounding areas.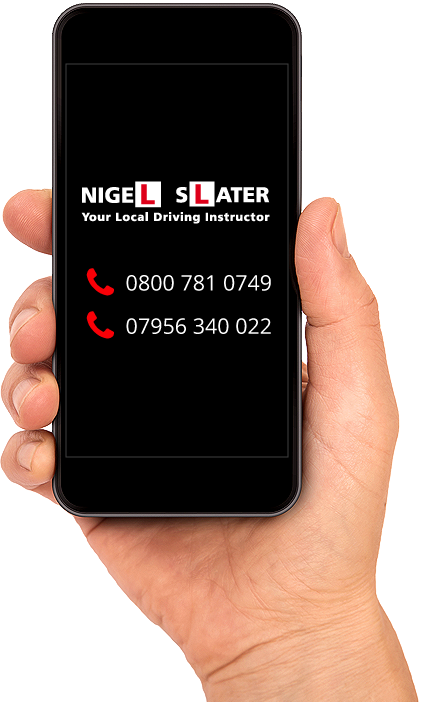 What my clients say

C Segal
"Nigel has a great teaching style and really puts you at ease with his affable personality. I actually came to enjoy the lessons which I never thought I would! I am pleased to say that with his expert tuition I passed first time. I thoroughly recommend him as a driving instructor."

Vincent S
"Would just like to say many thanks to Nigel for getting me through my B+E trailer test. Right from the off Nigel was very professional whilst teaching and arranging times dates etc. I wouldn't hesitate to recommend him to any of my friends or family. So thanks Nigel."

Fiona
"I can not recommend Nigel Slater enough! As an older female student and nervous driver, Nigel intuitively adapted his tuition methods to suit my needs. I can genuinely say that without his guidance and support I would not have passed my test with only 3 minors. 4 years later and with no accidents or penalties its clear Nigel truly teaches safe driving for life!"

Nicola C
"I thought it sensible to have some instruction in towing a trailer, even though my licence allows me to do so without taking a further test. What a good job I did! Nigel was brilliant, puts you at ease and is patient and has a great sense of humour. I recommend anyone contemplating towing to have some instruction with Nigel. Many thanks."

Helen L
"During the 1st lesson Nigel made me feel comfortable & confident. He adapted his teaching style to meet my needs. Nigel is very professional, friendly, knowledgeable,resourceful,and passionate about his job. I would recommend him every time."

Tom H
"From my very first lesson, Nigel made me feel calm and at ease. Nigel gave me confidence with every aspect of driving. He was always patient and happy to take time to answer questions. I'm looking forward to doing the Pass Plus with Nigel, and couldn't recommend him more highly."